You often ask me about the best hair masks so I want to share the ones that gave me the best effects and hold the best components. By reading on, you'll come across some stunning items with a winner on top – I wonder if you know it too. Here's my round-up of top hair masks.
HOW TO USE A HAIR MASK?
Before I go through the best items, let me tell you how I use hair masks. It seems obvious and uncomplicated but… not everyone knows how to use it so it produces the desired effect. For example, it should sit for longer than 5 minutes (even though labels on some masks say it's enough). A mask isn't like a conditioner. It's supposed to be more intense and should be a weekly treatment. That's why it's best if you choose the one that's left in for at least fifteen minutes! Even if a manufacturer says to leave a mask in for three minutes, I extend the time and get way better results and prettier, healthier hair.
THE BEST HAIR MASKS
♥ TOP CHOICE!! ♥ Nanoil Keratin Hair Mask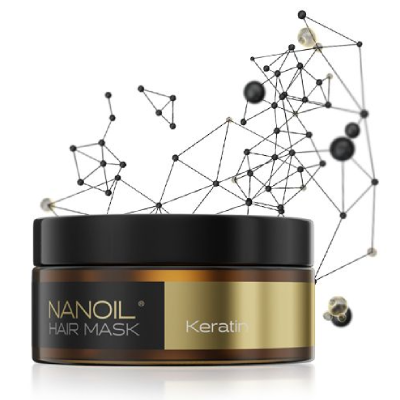 Hydrolyzed keratin plus panthenol? The result is AMAZING! This hair mask was a total surprise – pleasant of course! It's very effective at repairing the hair and making it look better. The very first use gave me softer, glossier and smoother hair: I couldn't stop touching it! Now it's deeply moisturized and isn't as unruly as it used to be. It looks perfect all day – free of frizz or tangles that I tend to get. If you're looking for a good and inexpensive mask which will quickly improve your hair, strengthen, repair and protect it, then try Nanoil. It's designed for all hair types and comes in an elegant jar and cardboard box – it makes a lovely gift!
Kevin Murphy Hydrate Me Masque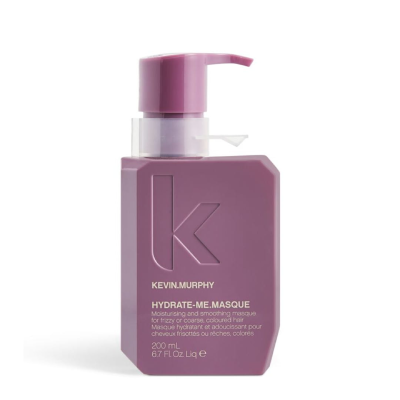 A little snobby thing for a change. Wouldn't you like Kevin Murphy products in your bathroom? Has world fame resulted from the fantastic effect they produce? Yes, it has! The products are really great while the Hydrate Me Masque saved my hairdo from total ruin and dehydration. Of course I had to cut the damaged ends off anyway but I didn't need to get a pixie after a failed DIY bleaching… The formula is rich in an exceptional ingredient, an extract from Kakadu plum which has a moisturizing effect as well as stimulates the production of collagen and elastin. The mask brings hair health back and gives a nicer hairdo, but it also ruins the budget… I wish it was cheaper because I really like the effects.
Rene Furterer Absolue Keratine Ultimate Regenerating Mask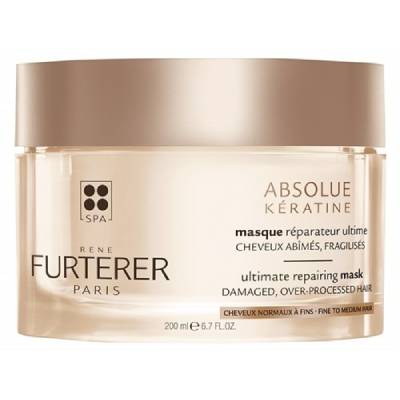 A cool mask which, unfortunately, doesn't suit every pocket. It costs a lot but obviously it's up to you how much you're ready to pay for deeply-nourished hair. This mask works wonders on my strands and I've already used a few jars (and bought one for a gift). Key info for fans of botanical beauty products who don't accept animal-derived cosmetic ingredients: this product contains only plant-based components; even keratin is derived from herbal extracts. I really like the effect on my hair. It's cool it doesn't weigh my delicate strands down despite oils in the formula.
Macadamia Deep Repair Masque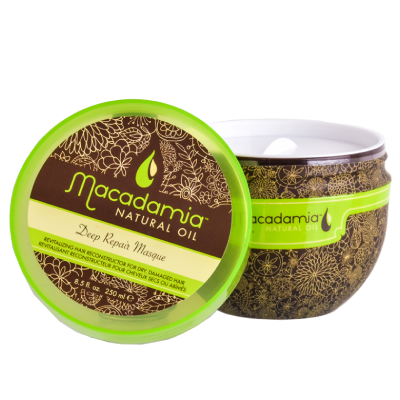 This repair mask is available in various size versions so you can try the smallest one if you're not sure it's going to work for you. I think Macadamia Deep Repair is the best mask for dry and damaged hair. It's good for repairing the hair, protecting it and improving its appearance. The effects aren't instant and they take regular application, but it's definitely one of the most interesting masks for ruined, dehydrated hair. The formula contains a beneficial and quite lightweight macadamia oil, strongly-repairing argan oil, and extract from seaweeds and aloe. Using it once a week wasn't enough for sun-damaged hair ends. I needed to use it twice a week to make the hair look stunning. The mask guarantees shine, resilience and health. I heartily recommend it!
Moroccanoil Restorative Hair Mask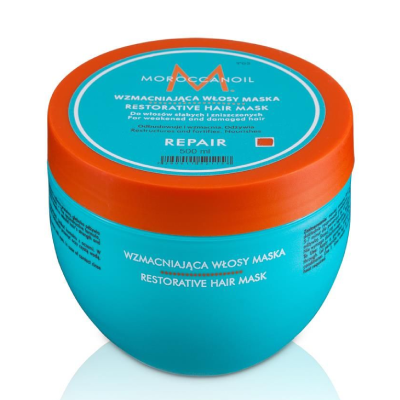 Before I rave about the effects, let me tell you it's a great mask but it's definitely overpriced. Why? Because the formula is nothing new: just some well-known oils (argan and shea), emollients and proteins. You could buy similar blends of ingredients much cheaper. So, though it works great, I believe the price is exorbitant. As far as results go, the mask perfectly smooths and tames the most unruly strands which tend to get stiff or frizzy. It has a smooth consistency. Too bad I ran out of it quickly. It worked better when I left it in for 20 to 30 minutes, not 5 minutes as recommended by the manufacturer.
Which product seems best to you? Would you add any other hair mask to the list? Leave its name or link to the store. I'll give it a try for sure. Till next time!