Facial serum is a product with a very strong effect on the skin while vitamin C is one of the most powerful active ingredients infused into cosmetics. Considering that, can a vitamin C serum be called an elixir of youth? I believe so! There are four items that have turned my skin around and I'll share my reviews in today's post. Enjoy reading! <3
How do I use vitamin C face serum?
First I wash and tone the face. Then, I wait for a few seconds. When the face dries, I apply my serum. A few drops are more than enough. I gently massage it in using circular motions. If I remember, I use it on the neck and chest too (moving upwards). I wait until the serum sinks in, and follow with a moisturizer; SPF moisturizer in the AM and a nutrient-rich cream in the PM.
THE 4 BEST VITAMIN C FACE SERUMS
#1

Nanoil Vitamin C Face Serum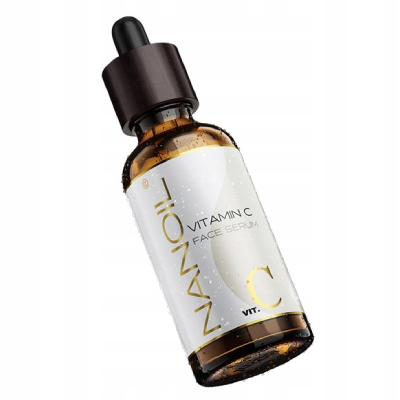 I've tested many products by Nanoil. When I saw they launched a vitamin C serum, I couldn't help buying it. The product is light-textured and fast-absorbed. I like to use it twice a day and I'm not afraid to run out of it quickly because it comes in a 50-ml bottle. The Nanoil Serum contains an extremely effective vitamin C – Ethyl Ascorbic Acid – which is gentle on the skin. There's an additional component, the Punarnava plant, which fights off signs of aging and boosts the performance of vitamin C. This serum was the most effective at smoothing my face lines, giving me firmer and softer skin. Beyond that, it's cool for moisturizing and nourishing, and handles pigmentation spots easily. The Nanoil Vitamin C Face Serum has an extra radiance-boosting effect and I love it. Despite the big bottle, it has an affordable price. To me the serum from Nanoil is the best choice and a skincare product  that I use the most often.
Learn more – www.nanoil.co.uk
#2

Sesderma C-VIT Liposomal Serum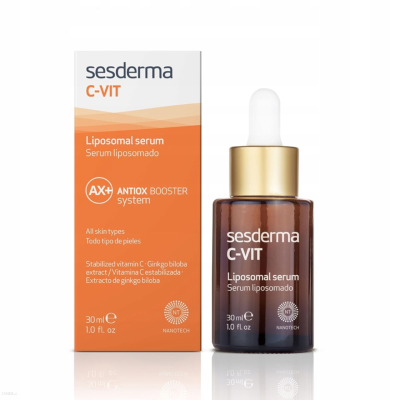 Sesderma is a brand known for appreciating technological achievements while making their cosmetics. I simply couldn't resist trying their serum. The product includes vitamin C in the form of Ethyl Ascorbic Acid and uses nanotechnology to make the ingredient more stable. It firmed up my face, reduced wrinkles and added elasticity in a short time. It has an extra brightening effect. It failed to moisturize my skin, though. I read it's also suitable for redness-prone skin and broken capillaries on the face. The Sesderma C-VIT Liposomal Serum can be used twice a day but I reached for it only before sleep because it seemed to work best. It has a light and creamy consistency, and sinks in quickly. The price isn't budget-friendly, but it's not steep either.
#3

Drunk Elephant C-Firma Day Serum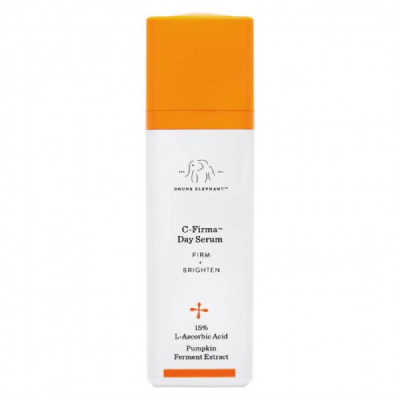 Here's a thing for enthusiasts of luxury beauty items! It's the priciest cosmetic I've ever had! Does it work best though? Not really, and there's a reason why I ranked it third. Let me start with the positives, though. I don't like long lists of ingredients like this one but the formula is said to be made mostly from natural substances. I like the idea of blending vitamin C with vitamin E, which almost guarantees smoother, firmer and more radiant skin – I spotted the effect after long-term use. Unfortunately, the serum didn't reduce the face lines which was what I hoped for. It's gel-like and sinks in quite quickly. The Drunk Elephant C-Firma Day Serum is made for day use so I used it in the morning.
#4

It's Skin Power 10 VC Effector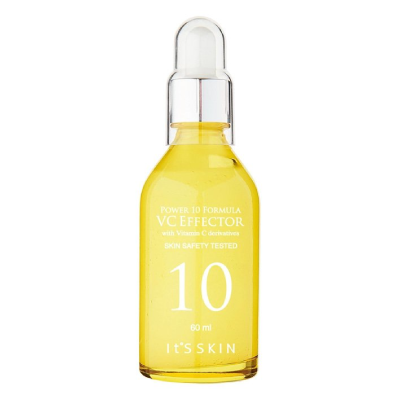 Last of all, here's a more budget-friendly item for a change. The It's Skin Power 10 VC Effector is meant for illuminating the skin. It gave me a nicer skin tone and smoothness. The serum lessened my acne breakouts, which was a nice surprise. I guess it's thanks to the added extract from green tea. It isn't sticky and doesn't leave any marks, but it's too runny for me. The It's Skin Power 10 VC Effector isn't as powerful as the previous items, but I like to use it when an unwanted zit takes me by surprise.
Why don't you add a comment and share your number-one vitamin C face serum? <3